November 29, 2022
The Community Health Corner
Submitted by Stephanie Gutierrez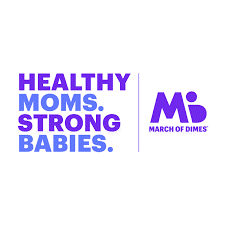 Community health uses science-based approaches for the greatest health benefit to the greatest number of people by addressing the social, economic and structural drivers that impact everyone's health. The National Extension Framework for Health Equity and Well-being recommends using community development practices to ensure that every person has the opportunity to "attain his or her full health potential" and no one is "disadvantaged from achieving this potential because of social position or other socially determined circumstances." The following tools and resources can be used to improve health equity and well-being by working with communities to achieve the nation's Healthy People 2030 objectives.
USE NOW: The State of Childhood Obesity, a project of the Robert Wood Johnson Foundation, recently released their annual report entitled Meeting the Moment: Learning From Leaders at the Forefront of Change. The report focuses on improving health data, creating communities of opportunity, building equitable food systems and advancing priority policies.
JOIN NOW: Reminder - Join Trust for America's Health on November 30, at 3:30 p.m (ET) for a virtual congressional briefing and national webinar, State of Obesity 2022: Better Policies for a Healthier America. The briefing will explore findings from TFAH's recent report, which found obesity rates continue to climb nationwide and within population groups. 19 states had adult obesity rates at 35 percent or higher, up from 16 states the year before. Speakers will cover the latest data on obesity and its impacts, highlight promising approaches to ensure healthier communities and offer policy recommendations that can help all Americans lead healthier lives.
DISCOVER NOW: March of Dimes recently released its 2022 Report Card, which presents the state of maternal and infant health in the United States (U.S.), Washington, D.C. and Puerto Rico. The report card indicates the maternal and infant health crisis is worsening for all families and examines mom and baby health and the supplemental report presents how states are progressing towards pregnancy and childbirth targets, using the U.S. Department of Health and Human Services Healthy People 2030 objectives. This year, the Report Card also includes a new section to describe March of Dimes organizational programmatic initiatives and advocacy efforts happening in each state to improve the health of moms, babies and families.
For more information, contact Elaine Johannes, ejohanne@ksu.edu; and Stephanie Gutierrez, smgutier@k-state.edu.