November 29, 2022
First Friday e-Call: Funding for Housing and Commercial Rehab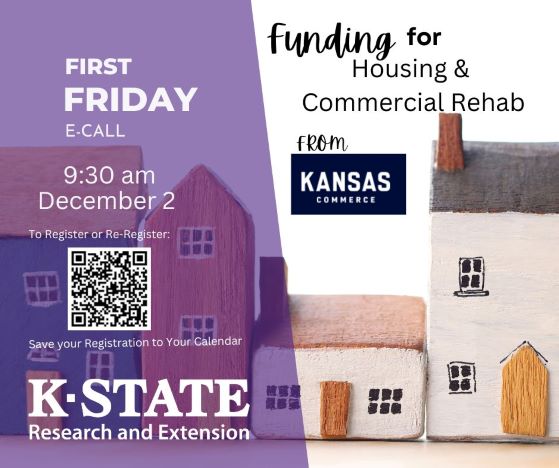 Is your community working to improve its housing or commercial property? Join us on the First Friday e-Call at 9:30 a.m., Friday, December 2, to hear Linda Hunsicker, Community Development Block Grant (CDBG) Director, speak about the revised Housing Assessment Tool (HAT), as well as Housing and Commercial Rehab funding.
A one-time registration is required. Once you are registered, adding it to your calendar avoids the need to register again.
The First Friday e-Call aims to nurture small businesses and inspire entrepreneurship across the state. In Entrepreneurship Circles, we talk about the importance of creating an entrepreneurial ecosystem because a community without housing or adequate commercial property doesn't support entrepreneurs. When we are connected, when we see our role as connecting others, we are creating a supportive ecosystem.
This call is open to the public. Please forward this information to anyone who may be interested. All calls are recorded and archived for future viewing.